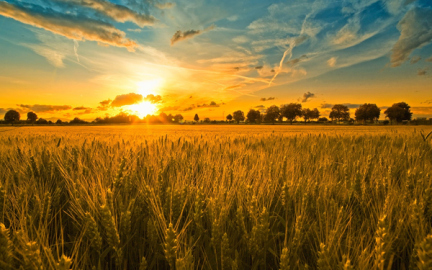 By Eric Rafferty
The harvest is waiting where no one else is laboring…
The key work of planting ministry is finding the places where it's harvest time.  Often the places of plentiful harvest are the places where no one else is going.  This is what Jesus found in a Samaritan town in John 4:
35 Do you not say, 'There are yet four months, then comes the harvest'? Look, I tell you, lift up your eyes, and see that the fields are white for harvest.
Sometimes the fields are just ripe for harvest time!  Things grow easy.  People are eager and ready to respond to Jesus.  In the above passage Jesus spends a few minutes chatting with a promiscuous and poorly treated woman at a town well and within a couple days the entire city comes to faith in Jesus.  That is harvest time!  And Jesus had to point it out to his disciples because they couldn't believe the spiritual landscape of Samaria would be one of harvest.
As we look back on eight years of campus ministry we recognize that the times we really experienced the reality of harvest was when we were reaching out to people that no one else was going for.  Plentiful harvest is waiting in the fields where no one else is laboring.