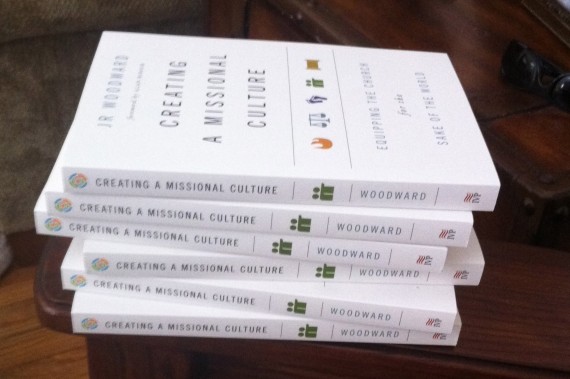 Who doesn't like a free book???
Well I am happy to announce that I have 5 copies of "Creating a Missional Culture" by JR Woodward to give away to you this week!
Big Thanks to InterVarsity Press for giving me these books for you! They are helping us get the word out about JR (one of our writers!!) and our blog!!
This is a great book that really helps you lean into and get familiar with the Five-Fold Ministry laid out for us in Ephesians 4.
JR calls them "Equippers" and he urges us to assemble our churches around the five equippers and shows us how to do this inside the book!
It is a great read!
Here is how to enter yourself for the drawing…
You can enter the drawing by doing any one of these four things. Each one is a separate entry, so you can have multiple shots at this book if you do them all!
Comment (2 winners)

Comment on this post below and tell us what missional means to you. (2 winners)

Twitter (1 winner)

Tweet this post using @releasetheape in the tweet. (each tweet is +1 entry)

Facebook (2 winners)

Comment on our Facebook Page telling us why you want the book!
Share the post that is on our Facebook Page on your wall or in a group (make sure to share the one on our wall or I cannot tell)
So just to be clear, you can win by commenting, tweeting or Facebooking!
You can tweet as many times as you want for a chance to win!
The contest will be open all week!
I will notify you next Sunday night if you have won by replying to your comment, tweet or Facebook post!
Five Books will be given away this week. *All winners will be chosen randomly*