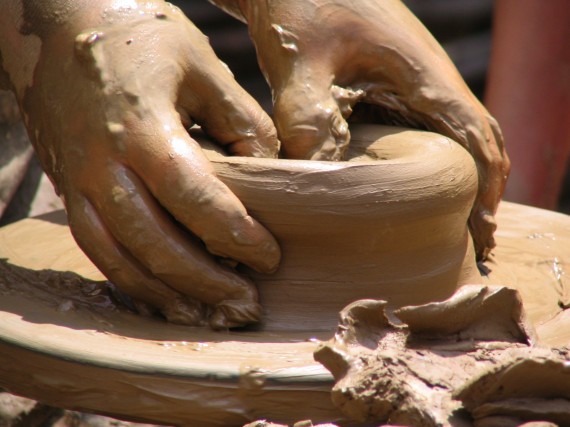 That was a fun contest and great to hear the responses about what people are shaping with Jesus! I really was impressed with how you all are pusuing God and letting him use you around the world.
I really felt a strong burden to pray for you as I read the comments and I also felt a strong excitement about this A.P.E. community and what God is doing!
I felt very grateful for this blog space and that you all have taken the time to comment and let us into your world!
This really is shaping up to be an online community and that was one of our dreams in starting "Release the A.P.E."
It has been very exciting and motivating to read these dreams.
The Winners
Kevin Bennett
Russell Almon
Email me at beau@releasetheape.com to give me your address!
Five Comments
Here are five of the comments that were left on the post. I asked people to share about what they are shaping with God. I hope you enjoy these as much as I did. Please say a prayer for them as well for strength, vision, and encouragement.
John
In the process of launching a ministry to nerds in Vic, Australia. Looking to build a bridge between Christians who are into nerdy things e.g. comic books, superhero movies, DnD etc. & looking to create an evangelistic community in their space. Bringing Jesus' love & acceptance to them. 
Mollie
I'm a part of Intervarsity Christian Fellowship at Weber State in Ogden, UT. I'm part of the leadership team here and lead a small group/bible study. I'm trying to shape our chapter into a more missional community. We have a large group of students signed up to go to Urbana and a lot of students passionate about seeing God work on our campus and to the ends oft the earth!
Matt
I am trying to shape the culture of young people in South Australia by going into primary and high schools all over the state presenting seminars that aim to inspire and motivate students to look into who God is, what He is about and how His kingdom is advancing in our world.
Casper
I am a part of a church plant in Aarhus, Denmark, where we are trying to reach out to the community of local students, international students, and young adults without network in the city. We're also trying to be an active resource for the local community surrounding the old baptist church "Immanuelskirken", where we are located. Our top goal above and transcending all above-mentioned is that everyone we're in contact with will experience the redeeming grace of God through the stories of Christ's saving actions and the meeting with the Holy Spirit. We believe that that is shown best by putting our words into actions, to practice love as a verb, in our everyday surroundings.
Vikki
I am working with my neighbourhood to increase connectedness within our community through the commonality we share at our local primary school. Within this multicultural, multi-faith community, we hope to shape a corner of the Kingdom to be a true place of welcome, hospitality, grace and freedom for those of us who have lived here all our lives as well as those who have arrived more recently, fleeing trauma and tragedy.
You can read all 20 comments here.
If you didn't comment before, we would love to know what you are shaping too. Feel free to do so below. You have no idea how encouraging it is to read!