The six weeks leading up to Easter are observed all over the world as a season of preparation and repentance, known as Lent. If observed at all in evangelical circles, often Lent is a time to try and give up sweets, coffee, or TV. Instead of a holier version of New Year's Resolutions, Lent has the potential to reach deeper into our lives and hearts and, in the words of the wise Christine Sine,
"sweep out the corners in which sin has accumulated"
I believe it is a season to cultivate the prophetic in each of us individually, and in our communities of faith as well.
While this post is not technically in the John the Baptist series, his prophetic ministry worked a lot like Lent. He was preparing the way for the Messiah Jesus in the ancient Jewish community by calling for a baptism of repentance, helping people change the way they lived so they could make way for Jesus. Lent is the season that makes space in our life for Jesus to come into it more fully. As we prepare, sometimes by getting rid of things that block our ability to connect with God, sometimes by diving into things more deeply that bring us closer to him, we make space.
The Prophetic Call
The prophets among us call us to make space in our life for more of Jesus. They also call out things that are in the way, like money, injustice, impurity or idolatry. Ultimately, a prophet's cry (which is really God's cry himself) is for God's people to return to an intimate and holy relationship with their God and live the life they were created for. This is also the subtle and often completely ignored message of Lent.
How can we fully mourn the incomprehensible act of God pouring himself into human form and then dying a painful and humiliating death… if our lives are packed full of busyness and "important" tasks and material distractions?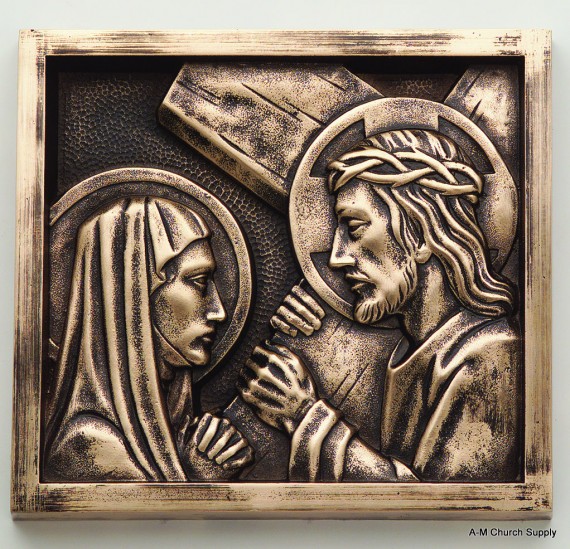 How can we fully celebrate the triumphal victory Jesus claimed as he walked out of that tomb and into the brilliant light of day, freeing each of us from our own sin and death and claiming the world as his own, to one day fully restore… if we ourselves are still wrapped up in bondage, forced to bow down to addictions of all varieties from Facebook to materialism, violence to self-dependence?
The answer is: we cannot. But Lent can help us cultivate that prophetic voice, calling us back to the life we were meant to live. This season can open up new space in our lives, a fresh anointing of power to live differently.
That space and that power comes from the simple act of repentance.  The root of the word repent in Hebrew (shuv) is to "to return, to turn back".  It is not in the mind, but in the body. A turning from one thing to another, no matter how far away it feels. When we repent, we turn, however slowly and imperfectly, towards God and the life He wants us to live.
The prophets' call to repentance was almost always given to a community, not just an individual. This challenges our ideas of Lent, which in western Christianity is almost completely relegated to a personal, often private experience. But the prophetic call and the strength to respond with repentance, or turning, are found within community.  In the Old Testament, the prophets spoke to whole communities often because their sin was systemic, and it was hurting the poorest and most marginalized. They also spoke to the whole community because when they, collectively, lived the life God had called them to live, that would make the most impact to those around them. That lifestyle would help others see God through them.
And that is also an important piece of this Lenten season. How can we collectively, in our neighborhoods, small groups, churches and communities, repent and prepare ourselves for Jesus and His Kingdom to come more fully around us?
No More TV!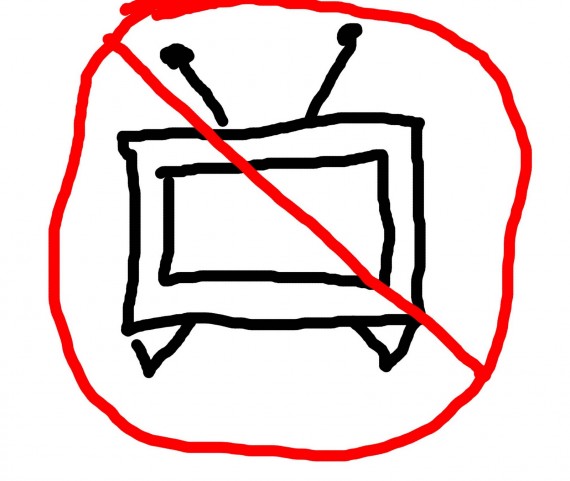 A small, somewhat trivial example of this happened in our community two Lent seasons ago. We decided as a household to give up TV, which was no small commitment since we had just invested in a big screen TV and a blue-ray player. (We figured since we had multiple families living in one house, we were entitled to splurge on a pretty nice entertainment system.)
Our Lent was a quieter, movie-less six weeks and our new TV gathered dust in a cabinet.
For Easter, we all went camping in the desert, an amazing paschal tradition our community has also adopted. As we sat around the campfire, we began to talk about our Lenten experience. It became clear that actually not having that huge TV in the center of our house might be something God was calling us into permanently. Together we re-thought our plan of having such a shiny new system to watch movies and veg out. We asked each other, "Is that what we want people to see when they come into our community?"
Our answer was no. When we returned home, we packed up that new TV and blue-ray player and sold it on craigslist.
Lent had cultivated that prophetic voice in our community, drawing us back to the life we were meant to live together and the kind of home we wanted to build in the first place, for ourselves and anyone who came around.
Two years later the Spirit calls me again through Lent, as I contemplate giving up TV once more (watched on a much smaller, but no less sloth-inducing laptop) or perhaps adding in a deeper prayer rhythm to my day. The prophetic voice of the Lenten season calls me to sweep out my life and the dark corners, make space for the Spirit, and return to deeper intimacy with God.
Let us each hear that quiet whisper of the prophetic voice in our own lives and together within our communities and make space for it these next six weeks.
What does Lent mean to you? How can you cultivate that prophetic voice in your life? In community?