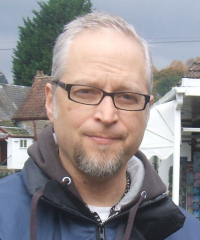 This is a guest post by Scott Bessenecker. He is the Associate Director of Mission for InterVarsity Christian Fellowship. Each year he helps to mobilize thousands of students to domestic and international mission. He is author of various books including his new release Overturning Tables: Freeing Missions from the Christian-Industrial Complex
I'm not interested in growth, I'm interested in flourishing. And there's a difference.
Growth has become the ministry altar upon which we have sacrificed seeking the flourishing of God's kingdom and God's justice. It is sometimes the only lens through which we understand ministry health, as if constant growth were the Holy Grail of ministry success. But in a living organism there is a word for unabated growth which does not contribute to flourishing, it's called cancer.