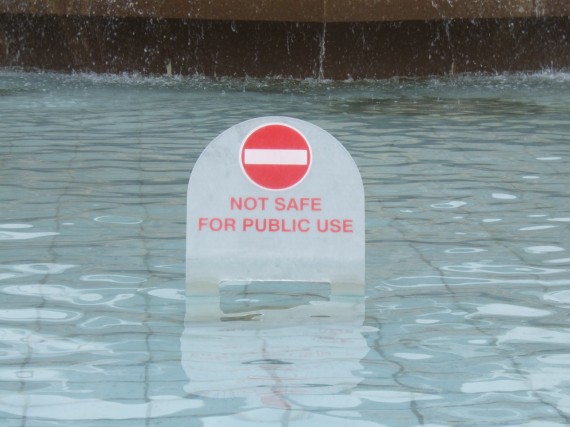 By Jon Hietbrink
"When Jesus had finished speaking, he said to Simon, 'Put out into deep water, and let down the nets for a catch."
It wasn't their first interaction, but it was the definitive one. In the course of an afternoon, Simon went from a fisherman hanging around the fringes of Jesus' ministry to a fisher of men following his Lord, and this exchange became the fulcrum on which Peter's life pivoted.  Jesus' command was simple but ludicrous; Peter's response was hedged but obedient; the result was abundant but terrifying. Invited into this encounter by Luke, we see far more than an isolated event, but a paradigmatic experience of what it means to follow Jesus: He often asks us to step into deeper water than we are comfortable with, and He does it to show us more of Himself.
Isn't this "deep water" experience the regular testimony of Jesus' disciples in the gospels? Consistently engulfed by the destitute, increasingly combatted by the elite, inexplicably commanded to feed thousands, prematurely (it would seem!) sent to proclaim the nearness of the Kingdom, and ultimately entrusted with God's message of salvation to the ends of the earth, the disciples' journey of following Jesus was regularly akin to jumping into the deep end of the pool and learning to swim. Being "over their heads" wasn't an exceptional circumstance, it was relentlessly normal.
If you're like me, you hate feeling like a beginner and having your incompetence exposed. Something in us cringes at the prospects of learning through repeated failure and of being uncovered as decidedly less competent than we project, and unfortunately this translates all too well into our experience of trying to follow Jesus into catalyzing missional movements.
As APE leaders, we're well acquainted with deep water aren't we? We are faced with problems we don't know the answers to, overwhelmed by the real needs of those we lead, burdened by how much we leave undone, and tasked with owning the far reaches of the territory God has entrusted to us. More often than we'd like to admit, following Jesus into our calling comes with a profound sense of loneliness and isolation —
"Does anyone care about this as much as I do?"
And on top of all that, we buy into the lie that feeling "over our heads" means that something is fundamentally wrong–
"If Jesus were really with me, this wouldn't be so hard. I'm obviously not the right one to be leading this. I just want to give up."
Daddy I Really Want to Get out of Here!
My daughter Abigail (4) recently made what seemed to be a very normal trip to the potty…that is until about a minute later, we start hearing a banging on the door. After a bit we realized that she wasn't playing around but was genuinely stuck, so as any heroic father would do, I went to investigate. Upon arrival I went to open the door only to find that, yep, you guessed it, she had locked herself inside. Not wanting to start a panic I calmly explained to her how to unlock the door. She responded first by saying, "Should I turn it to the right or the left?" and then after I told her "left", she exclaimed "Which way is left?!" (gotta love 4-year-olds!) As I was plotting what to do next she stopped me dead in my tracks and said,
"Daddy, I really want to get out of here."
And like that, my four-year-old daughter had described our fundamental response to situations where we are in deep water– "I really want to get out of here. This is not a good place, and I want this to be over, would someone please GET ME OUT OF HERE!?" Whether it be through the opiate of entertainment, obsessive workaholism, or a host of other vices our reflex in these situations is to find a way of escape.
Embrace Don't Escape
In contrast, God has been impressing on me over the last several months that these "deep water" experiences are not to be ESCAPED but EMBRACED as invitations to encounter God in a fresh way. Far from being the exception, "deep water" is normative for Jesus' followers precisely because it is there, when our responsibilities exceed our competencies that we come face to face with the living Jesus again. Rather than episodes to be escaped, our "I really want to get out of here" moments are unique opportunities to exercise faith, courage, and hope.
There is no courage without fear, no conviction without uncertainty.
These moments of scarcity are the soil in which faith grows. The Jesus of the Gospels rejoices to meet his people in deep water–not just so he can give us what we want, but so he can give us himself.
The last two years of serving the campuses of the Central US have been profoundly challenging; it's felt like the water was far too deep for me. Life has been a head-scratching juxtaposition of uncertainty and conviction, insecurity and confidence, encouragement and exasperation, but I'm seeing with increasingly clarity that this is life with Jesus in the deep end, and with him is where I want to be.
My hunch is that those of you reading this find yourselves in one of a few places:
Perhaps you too feel as though you are in deep water and over your head. I urge you, do not give up. Don't believe the lie that you are alone or succumb to the temptation to measure yourself by your competence. Jesus is with you. He's called you. You can endure with him.
Perhaps you are like Peter at the beginning of chapter 5–you're sitting on the sidelines of Jesus' movement waiting for an invitation and perhaps this is it? What dream has God given you? Where's your deep water? What's a first step you can take now to get yourself in the game?
Perhaps you've been "doing ministry" for so long it's become routine. Maybe it's time to ask Jesus where you can find some deep water again? What's the new community or new neighborhood Jesus is inviting you to care about? Are you willing to follow him into deep water again?
What is a situation that feels over your head? How do you embrace God vs. Escape God?