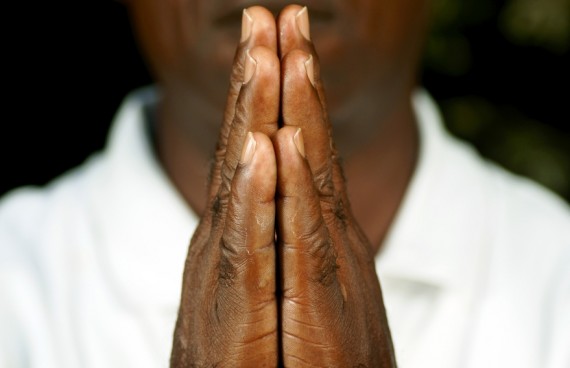 [This is part of the A.P.E. Pitfalls series. Check out the other posts here.]
Since reading Shawn Young's post the other day about starting new things and how it starts with prayer, I have been really chewing on the tension of doing vs. praying.
As an apostolic leader who is highly activating, and entrepreneurial, it is hard for me to slow down and pray, let alone begin with prayer. My first thought most of the time is "how do we start this?" or "when are we going?"
It is hard for me to start with prayer when I see there is so much to do.
It is hard for me to start with prayer when there is so many people to train.
It is hard for me to start with prayer when there are things waiting to be started.
Do you ever feel that tension as a catalytic leader?
But just the other day I was being led through a devotional on Ephesians 3 and Paul's prayer to the believers
14 For this reason I kneel before the Father, 15 from whom every family[a] in heaven and on earth derives its name. 16 I pray that out of his glorious riches he may strengthen you with power through his Spirit in your inner being, 17 so that Christ may dwell in your hearts through faith. And I pray that you, being rooted and established in love, 18 may have power, together with all the Lord's holy people, to grasp how wide and long and high and deep is the love of Christ, 19 and to know this love that surpasses knowledge—that you may be filled to the measure of all the fullness of God.
For What Reason?
As I read this prayer God spoke to me about how Paul, being an apostle, activator, planter and total doer, was so grounded in prayer.
What we learn in this passage is that Paul absolutely knows and believes that his people will only be strengthened in the Lord and know the depth, width, height and length of God's love if he prays for them.
There is nothing he can do to train, activate, develop, or encourage these people in so that they will grasp God's love.
He must pray and call down God's power and strength. He is aware of his helplessness as a leader and God's total ability to change a heart.
Paul knows that prayer has to undergird and compliment all his action.
Paul starts his prayer by saying, "For this reason…"
What reason?
You see it is just before this that Paul is encouraging the Ephesians to not be discouraged by his suffering. He is reminding them of his call to the Gentiles and to extend the kingdom as an apostle.
But it is for this reason, their potential discouragement in the mission, that Paul prays and calls down the power of God for them.
He sees that in the midst of planting, and extending the kingdom there are times he must pray, and pray alone to strengthen the flock with spiritual resources found in God and heaven alone.
Man, that is challenging to me as one who loves people, starting things, and being active. It is hard for me to slow down and really pray for my people and ask God for His power to fill them.
Today Paul is really encouraging me to be an apostle who really prays and makes time for this.
He is showing me that when he fills an area, and starts a church, he takes the time to call on God for the strength of the believers there.
He knows what he can do, and what he cannot do!
I would love to know…
How do you make regular time to pray for people and ministry?

How do you create rhythms of prayer in the midst of all your action and training?

What is working for you? I would love your help!