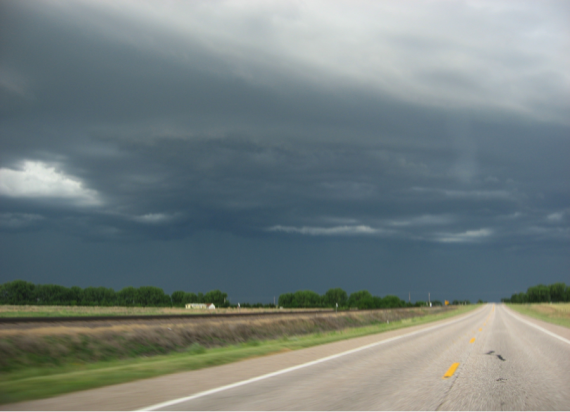 By Eric Rafferty
It's pretty much universally accepted that driving across Nebraska is boring. It's extremely flat, it's a long drive, and this time of year it's nearly lifeless. So why, when we've found ourselves driving across the state twice in the last two months, has it been so fun? On top of the general boringness, throw on the fact that we were driving across Nebraska on the way home from sunny, sexy California and we should have been completely depressed right?
But honestly, driving across flat, bland Nebraska has felt like a travelling celebration. We've been so filled with joy and love!
It's because this place is our mission field and God has filled us with His love for it. There are 35 college campuses in the state of Nebraska and God has given us vision to see multiethnic and missional communities bring his love to every corner of every one of those campuses.
So when we drive across the state, even with two noisy kids in the back seat, we look out at the brown barren looking fields and we see the place that we love. We see good soil pregnant with potential and campus after campus that groan for something more.
If you call me, I'll say yes!
The first time we made that drive together was four years ago when we packed up our lives in California and drove across the country to make the move to Omaha. And even then, Stacy wept as she prayed for each campus that we passed on the highway and the people we were yet to meet. As a college sophomore Stacy told Jesus that no matter where he called her to go in life she would say yes. So as we drove down the Rocky Mountains and across the Nebraskan plains she had already given her heart to a state that was probably last on the list of places she saw herself moving to when she had prayed that prayer.
I'm not sure it's even possible to see the gospel take root in a place without love. Sure, Jonah saw widespread revival after preaching a half hearted and resentful call to repentance in Nineveh, but that's definitely not prescriptive!
Look at the love that Jesus had for Jerusalem in chapter 13 or Luke:
34 "Jerusalem, Jerusalem, you who kill the prophets and stone those sent to you, how often I have longed to gather your children together, as a hen gathers her chicks under her wings, and you were not willing!"
And later in chapter 19 he publically wept for the city he loved so much.
41 As he approached Jerusalem and saw the city, he wept over it 42 and said, "If you, even you, had only known on this day what would bring you peace—but now it is hidden from your eyes.
Clearly, he was more in touch with how messed up the city was than anyone. He knew they'd reject and kill him! But he wept with love for the people he had been sent to. He longed for that city to know peace! He longed for them to experience full life and the love of God!
That's the desperate love Scottish reformer John Knox felt when he famously prayed, "Give me Scotland, or I die!"
That's the love and longing that we feel for Nebraska. We see all kinds of things that are far from the Kingdom of God, but we love this place and long to see Jesus worshiped here.
I see this same love when we spend time with overseas missionaries who've come home for a visit. Though they might seem so relieved to eat the food they've missed and see their friends and family, they beam with love when they talk about the people, community, and culture they've fallen in love with.
I see this same love when everyday incarnational missionaries talk about their neighborhoods. They're so quick to spout out the latest stories about the hilarious old man across the street, the kids in the neighborhood who come around for snacks and a place to hang out or the drug dealer next door who's begun to express some spiritual curiosity.
People who see themselves as missionaries, as sent by God to a city, neighborhood, or state are filled with love for the place God has planted them.
What do you love about your city, community, campus or neighborhood? Share a quick story or a highlight of something you just love about your place!
How can you give your heart more fully to the place where God has planted you?