It has been an amazing time at Urbana! Over 16,000 delegates have gathered and God has been inspiring us to reach this world! Here are two of my favorite things that have happened so far!
David Platt Brings Conviction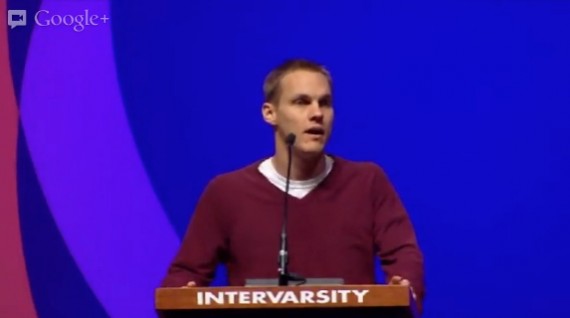 This was one of the best talks I have heard in a long time. One that I want to go back to and listen to again. It was so convicting and it really helped me re-callibrate with Jesus. He preaches out of an often avoided text in Luke and he really called the American Church out for its low risk, high comfortability ways. (Platt starts at 53:50)
[tentblogger-youtube FJDQhsF8sS4]
36,000 AIDS Kits Made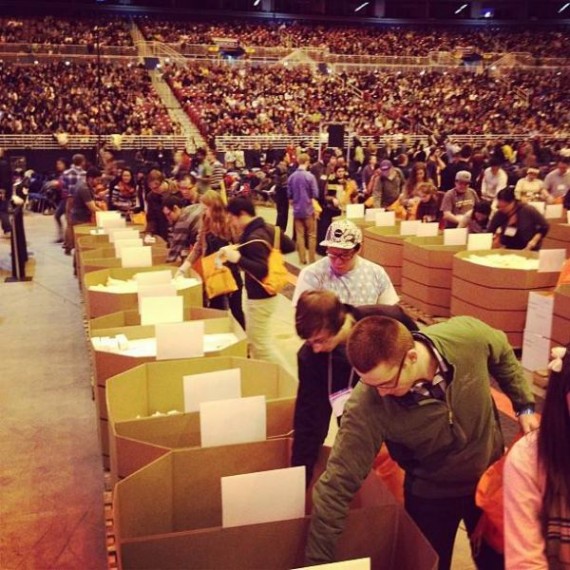 The whole Urbana conference gathered to make 36,000 AIDS kits for Swaziland last night to bring a loving touch to people and help push back this unfathomable pandemic. The workers there needed more kits, so here you go…36k of them. What a cool, interactive way to help "Join in". You can read all about it here and see tons of pictures here as well!