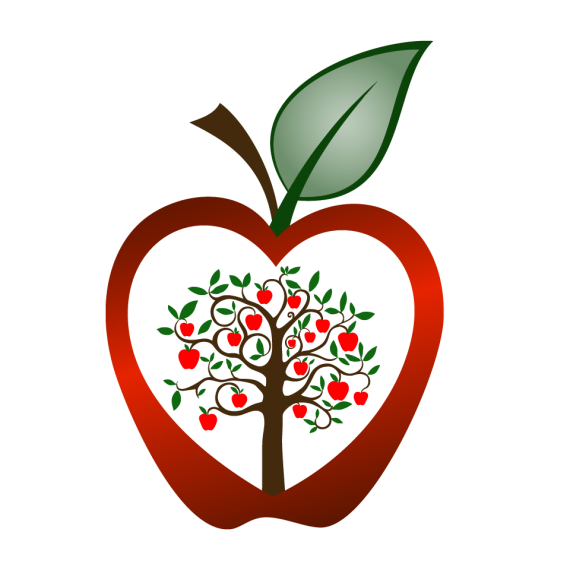 [This post is part of the A.P.E. Theology series. Read the rest of the posts here!]
"Inside of every apple is an orchard" – Donald McGavran
This is the beginning of a blog dedicated to unleashing the potential inside of every believer to lead movements in Jesus name. We firmly believe that every person following Jesus has an important role to play in advancing the Kingdom of God.
In the same way a seed produces a tree and then eventually an orchard, we believe that the Holy Spirit filling and dwelling in a soul (seed) can produce a disciple of Christ (tree) and in affect a movement of Jesus followers (orchard) radically changing the world.
There are millions of seeds all around the world waiting to be activated and sent on God's Mission!
We believe the key to these seeds flourishing is the release of the APE!
It is time we "Release the APE" inside the church and to world just like we did in the early church. If the church is going to be effective in mission and healthy in growth, we must empower all five vocations, not just two. We need the Apostolic, Prophetic, Evangelistic as well as the Shepherd and Teacher. We need the APE, not just the ST.
When Constantine made Christianity the official religion in the early fourth century, the game changed. The church became central, worship was welcomed and Christianity spread like wildfire. The role of the pastor and teacher grew tremendously because so many souls awakening to Christ needed teaching, guidance and training in the ways of Jesus and holy living. The church was central in culture, people saw it as such and when there was a problem with life, a matter to settle, or a question about God, people turned there. The shepherd teacher model was perfect and these were the kinds of leaders we needed desperately. In a culture where the church is central and people are drawing in towards her, you need shepherds to guide and teachers to train.
But in a missionary culture like the one the West faces today, you need more catalytic leaders who are going to take the gospel out and spark things for God where the people are. In a culture where the church is not central and people are not turning to her for the answers in a majority way, you need to take the gospel out, and you need make space for Jesus to manifest himself in culture right where the people are!
Today we face this kind of culture in the West. Christianity is not central anymore in the west and we are living in a "Post-Christendom" era. Many of our friends are not turning to the church and if you have more than one conversation about faith, or watch the news long enough, you will quickly see that Jesus is not the person many are turning to with questions, problems and matters of life.
In a "Post-Christendom" culture like the one we have today, you need every person in the church to be a player and you especially need the more catalytic functions of the church fully activated. The apostolic, prophetic, evangelistic vocations need to be released fully!
Ephesians 4 talks about the five-fold ministry of Apostles, Prophets, Evangelists, Shepherds, Teachers.
[tomorrow I will continue this post and talk about what the APE being released can look like]
What to Expect
This whole blog is designed around discussing three gifts/vocations of the church (Apostle, Prophet, Evangelist) and inspiring you through story, teaching and encouragement to live into those giftings if that is what Christ has gifted you and called you to be.
Many Writers
This blog is going to feature many different writers from different places in the world and walks of life. But here is the deal: all the writers are APEs and all of them are leading ministry now. We are excited to share with you Real-Time stories of how we are leading out of the APE vocations so you can see how it's done and what it looks like to live and lead as an APE. We really want to help us all get these words and vocations back into our language and Churches!
[Starting Wednesday, we will kick off a series featuring each writer and their story of discovering the APE inside of them. Our goal is to help you see inside of each one of us so you can find similar stirrings and identify the APE in you too!]
Connect With Us
Stay tuned and make sure to subscribe to our blog because in the coming days, each writer is going to share their APE testimony and why they are excited to write on this blog!
It is time we stop stuffing every person and leader in the church into the "Pastor" box and "Release the A.P.E."
Read more about who we are and catch more of my story as an APE leader…About Page
Read more about what we believe and the theology behind our blog…Our Belief
Subscribe to our blog through email, RSS, or connect with us on FB or Twitter…Subscribe
Commenting
We love comments and discussion!!
This blog is meant to be interactive, so please comment below as much as you want and in every post. We love interaction and we encourage healthy discussion. We don't expect you to agree with everything we write, so please, let us know how you feel and what you are thinking. Commenting is welcomed!
You can expect a post on the blog just about five days a week, so make sure to subscribe here and stay connected.
So tell me…
Do you see a lack of APE leaders in the Church and world?
Please comment below and join the conversation!
[This post is part of the A.P.E. Theology series. Read the rest of the posts here!]