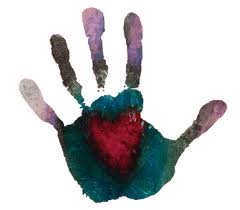 I often have people ask me what the word "missional" means. My short answer is that the word missional is simply the adjective form of the noun missionary. It is an adjective to describe the church as a sent, missionary entity. God is a missionary God who sends a missionary church. However, this is only half the story. Alan Hirsch speaks of the "missional-incarnational impulse," where the word missional expresses the sending nature of the church, while "incarnational" represents the "embedding" of the gospel into a local context. In other words, "missional" speaks to our direction – we are sent; while being "incarnational" is more about how we go, and what we do as we go.
The Incarnation
The word "incarnation" comes from a Latin word that literally means "in the flesh." It refers to the act of love and humility whereby God took it upon himself to enter into the depths of our world so that the reconciliation between God and humanity may be brought about. The Incarnation is God's ultimate missional participation in creation (John 3:16-17). When God entered into our world in and through the Person of Jesus, he came to live among us. "The Word became flesh and blood and moved into the neighborhood" (John 1:14a, MSG).
Incarnational Living
But the Incarnation not only qualifies God's acts in the world, but it should also qualify ours. If God's central way of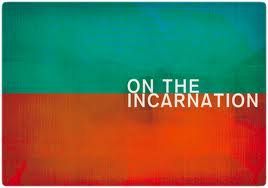 reaching his world was to incarnate himself in the person of Jesus, then our way of reaching the world around us should likewise be incarnational. However, not everyone believes that the Incarnation should serve as a model of mission. Some believe that the phrase "incarnational ministry" is misleading or even dangerous. During a doctoral seminar I had a seminary professor who took great exception to the use of the word "incarnational" when describing a certain mode of ministry. He believed that the Incarnation was a unique historical and theological event that could not be emulated, and therefore, should not be connected in any way to human activity.
There is absolutely no doubt that the Incarnation of Jesus was a special, unrepeatable event. Further, as we enter into the world of others we certainly cannot take on another's identity in the fully integrated way that Jesus did. He literally became one of us. Jesus was fully incarnated—taking on human flesh to rescue us from sin and death. But surely we can make a distinction between the Incarnation with a capital "I" and incarnational ministry.
Obviously there is nothing wrong with inviting believers to model their lives after the life of Jesus. The Apostles encouraged Christians to imitate Christ as a way of identifying with him. Both Peter and Paul insisted that Jesus is to be the model for Christian living.
"To this you were called, because Christ suffered for you, leaving you an example, that you should follow in his steps" (1 Peter 2:21).

"Be imitators of me, as I am of Christ" (1 Cor. 11:1).
Peter makes clear that Jesus' life is to be our example. And Paul simply states that we can follow his way of life because he is so closely following the way of Jesus. Missiologist Michael Frost elaborates on the theme of following Christ's example from the book of Philippians: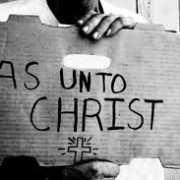 Paul makes this point even more strongly in Philippians, in which he tells us that our "attitude should be the same as that of Christ Jesus" (Phil 2:5). We often assume that this passage then commends to us Jesus' humility, which is clearly present in the text. But Jesus' humility is commended to us insofar as it is expressed in his commitments to identification and relinquishment. First, to follow Jesus' example means that we should share his profoundly humble identification with sinful humankind (Phil 2:7b-8a). Second, those of us who wish to emulate Jesus should be aware of his equally humble willingness to empty himself and make himself nothing for the sake of God's redemptive purposes (Phil 2:6-7a). . . . To embrace an incarnational ministry, then, involves a willingness to relinquish our own desires and interests in the service of others. (Michael Frost, Exiles, p. 54)
So what does all this talk of incarnational mission – or as Frost highlights, identification and relinquishment – have to do with daily living? It may sound like a cliché but it really is all about relationships. It's about getting close enough to people to listen, understand their hopes and dreams and actually come to like and love them.
The Gospels tell us that Jesus was a friend of sinners. Hear that – a friend.
What constitutes a friend? When another person invites you to meet their friends, you're in. The Bible is full of examples of people inviting Jesus to meet and spend time with their friends. There was a sense of whimsical holiness about Jesus that drew people to him. Someone once said that people who were not like Jesus, liked Jesus. As followers of Jesus, shouldn't that also be true of us? That doesn't happen without living with and among people.
So what will it take for you to incarnate the life of Jesus, living through you in your community? What will it take for you to really move into your neighborhood, perhaps for the very first time?
Adapted from Missional Essentials: A Guide For Experiencing God's Mission in Your Life by Brad Brisco and Lance Ford