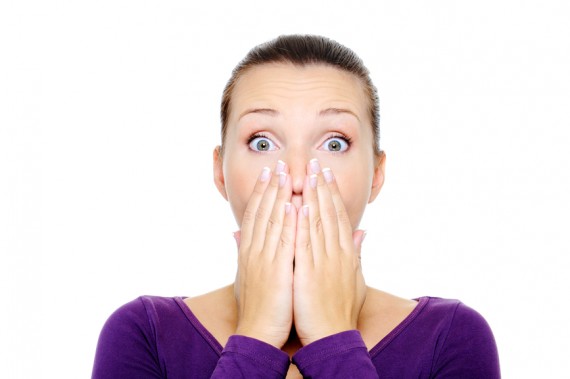 How do you feel about surprises?
Some people love them others hate them.
I am growing to love them and I think that is an important thing for planting.
One of the major things God has been teaching me and showing me over the last few months as I start this work in Los Angeles is to embrace surprise and learn to expect it. Planting has so many ups and downs, so many unknowns, that if we don't live with a welcoming heart towards surprise, we just can't make it.
We have to have the faith and expectation that God will surprise us with great results and new opportunities.
We have to have the faith and expectation that God is still good and in control when things crash, change, or fall apart.
Planting new works of God means many surprises…some good, and others bad.
I remember how I felt when I was so discouraged and weighed down by raising funds for this mission. But I also remember how I felt when God surprised me with a donor who committed 50k towards this task just last month.
What??  Man I love surprises!
I remember how I felt when things were starting so fast at USC in September and what it was like to see 8 students meet in the Asian Greek Council sharing about how they were far from God and needed this Greek ministry to find their way back. But I also remember how I felt when God surprised me with a phone call from my main leader saying he was quitting because he didn't know if he believed in God.
What?? Man I hate surprises!
If you are anything like me, you have a love hate relationship with surprise.
But surprise is all over the Bible, and I hate to break it to you, Jesus is full of them.
He surprises the Disciples with a catch of fish that sinks boats
He surprises the disciples with food for 5000
he surprises them by talking to a woman in Samaria
He surprises them by dying on the cross and coming back to life
Jesus shows us a God of surprises.
If we are going to be great planters, if we are going to be people that will follow Jesus into new things, take risks and sell it all for him, we better get used to living a life full of surprise.
Otherwise we become a person of control
People who want to be in control
Risk little
Manage what they have with a tight fist
Have a scarcity mentality
Think that results are up to them and what resources they have
Do only what they can see is possible
Are very calculated
People who expect Jesus to surprise
Listen & obey Jesus voice
Hear God call them to things beyond reason
Are willing to step out and risk looking foolish
Believe for things they cannot yet see
Act as though things not seen are coming soon.
Let things go and come freely
In the unknown moments of life it's either trust the God of surprise, or become the person of control.
Which one will you choose?