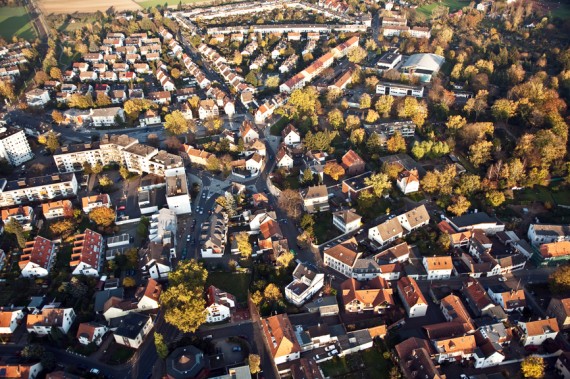 [This is an update to a previous post]
By Beau Crosetto
Two weeks ago I shared with you about how I got overly angry at my wife and how I felt like God was going to use that in my relationship with my neighbors who are curious about Jesus. I told you I was going to share with them about my struggle and let them into how I pursue Christ for my transformation.
Well over the last two weeks I have shared with them and I have some powerful updates.
One of my neighbors came over again to hang with me in the man cave and we talked late into the night. I let him into my week and how I got angry at my wife and kinda blew up at her. He said,
"No way. You are like the most patient guy I have ever met. You always sit here and listen to my problems. I don't believe you. I can't imagine you getting angry."
As I was laughing from him saying I am the most patient man he has met, I told him, that I really do struggle with anger. It is a major way that God needs to work in my life. I explained to him that relationship with Jesus is inviting him into my angry moments and asking him to forgive me and transform me more into his loving ways. Jesus is the model of life that I strive to live like and when I am out of sink with him I ask for forgiveness and transformation.
He thought it was pretty cool but I could tell he didn't really get how I interact with God either. I mean he is a Buddhist background and our worldviews are so different.  We ended up just watching the end of game five of the Eastern Conference Finals!
The Volleyball Neighbor 
When I was driving to volleyball last weekend with my other neighbor I shared with him that I blew up at my wife the previous week and that I wanted to share with him since he shared with me. I could tell he was really listening and I told him what happened and that I am asking God to transform my anger and me.
I could tell he really appreciated I shared with him since he shared with me last week and then he began to talk to me more about his anger in deeper ways and told me,
"Beau, I can teach you a few things about growing up, and you can teach me a few things about God."
I thought it was great and I think he saw that he was 20 years ahead of me and could help me learn a few tricks about controlling anger. He was excited to help me. The bummer news is he had to cancel on me to hang out last week so we still haven't gotten together outside our car rides. But in those car rides he has continued to share deeper and deeper things with me.
Praying With My Church
Every other Wednesday in my man cave, three guys from church come over and we talk about what we sense God saying to us and what we are going to do about it. I shared this week that I need prayer about how to engage these neighbors. I feel like I am worried about blowing the chance to share Jesus with them. On one hand, I don't want to force anything, but on the other hand I didn't want to be too lax either. But I also didn't really know how to share or what was next. I just felt a little blind to next steps. I was also bummed that my volleyball neighbor cancelled on me. The guys prayed for me and had a few words for me from the Holy Spirit.
Keep Investing
You are right where you need to be
You will know the Kairos moment. 
All those words were really powerful in different ways and I left that hang out with my church buddies more calm and excited to see what God would do next. I also felt a deep love for my neighbors and that I am excited to learn to do life with them and journey for the long haul.
I Want to Come
Since that prayer time with my church friends last Wednesday, God has really shown up in a few ways. With my Buddhist neighbor down the street, he has come over to talk again and told me he want's to join the "pow-wow" I have with my church buddies on Wednesday nights.  I was surprised but told him I would let him know the appropriate time to jump in.
But my volleyball neighbor has continued to open up to me. In the last week he has invited me to concerts this summer and also told me he has 4 tickets to UCLA football games next year and that "WE" are going. He is really starting to see me as a friend and I can tell he is trying more with me. He also stacked my mini fridge in the cave with drinks one day just to be nice.
But today as we drove to volleyball, he asked me,
"I notice you have a lot of different people that come over to talk to you. You guys go into your garage and stuff. What is that all about?"
I told him that some of the other neighbors come over to hang but then I also have this group of guys that come over on Wednesdays twice a month and we share about life and pray together.
He said, "I want to go to that. If it is just guys that is what I want."
I was totally shocked and then he went on,
"Everyone has stuff going on in their life and I would love to get together with just guys and share about life. Count me in next time."
So this Wednesday I am going to gather a few of the guys from church and start a "Pow Wow" for my neighbors.
A time to share life, drink a beer and pray for each other.
I can't say that this is all happening because I shared about my anger with these guys, but I can say I was obedient to do so and more openness is unfolding. Keep praying for my neighbors and I will keep you updated.
What would you do next? Let me know in the comments please!
[This is an update to a previous post]