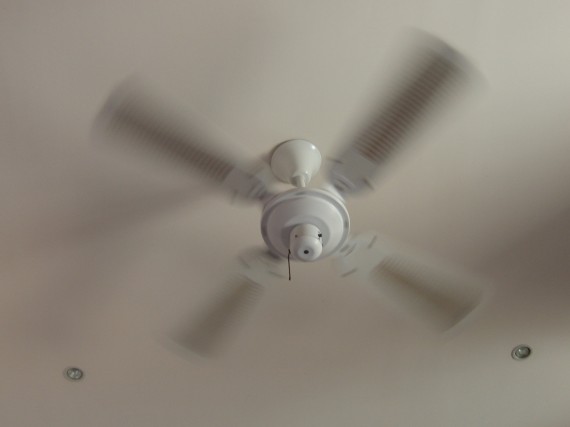 By Beau Crosetto
When some of us were at Urbana we got together for our first ever A.P.E gathering and we had a great time sharing, praying and encouraging each other about all things apostolic, prophetic, evangelistic.
[Make sure to subscribe to our A.P.E. Newsletter so you don't miss the next one! Here is the last letter I sent out with some apprentice resources not found on the blog.]
One of the things that was prayed out was an image of a fan spinning but the light was out.
The interpretation on this image was that the temptation for us as catalytic leaders is to lead and be busy, essentially spinning around, but not be fueled by the constant light of Jesus.
We appear active and "on" but there is no light!
The challenge went out to old and young A.P.E. leaders to be those that are connected with Jesus, hearing from him, and letting their energy, vision, and action come from that place.
It was a great word, and I have been thinking about that much the last two weeks. Because I am such a catalyst, such an activator, it is really easy for me to find my self doing "God things" without really connecting with God that day.  I don't want to be like this and our real danger as catalytic leaders is to live and work like this.
I don't want to be a fan spinning with the light dim or off in the middle.
I want to be someone who is fueled and led by the light of God into all the planting, training and evangelism I do.
So here are some questions to mess with you:
What are you doing right now that doesn't take much prayer or dependence of God?
If you can make it through your day without really praying, why do you think that is? What are you believing about yourself, and God when you can go a day without really praying?
How do you know that what you are doing in your day is really what God wants you doing?
When are some times in the last month when you have really heard from God? Where was that, how did it happen, what was powerful about those times? How can you repeat it?
One of the honest questions I have asked is in the last year, is
"why do we need to pray when there is so much to do that we already know God wants us to do?"
And one of the best answers I have received is this,
"When we are not stopping and praying, and really being led by God through prayer daily and weekly, we start to believe the lie that it is up to us, our strength, our vision, our gifts, our skills. Stopping to pray and connect with God even inside of what you know you need to do allows God to continually remind us that we are not in control and He is."

Does the image of a fan spinning and no light on connect with you as a catalytic leader?