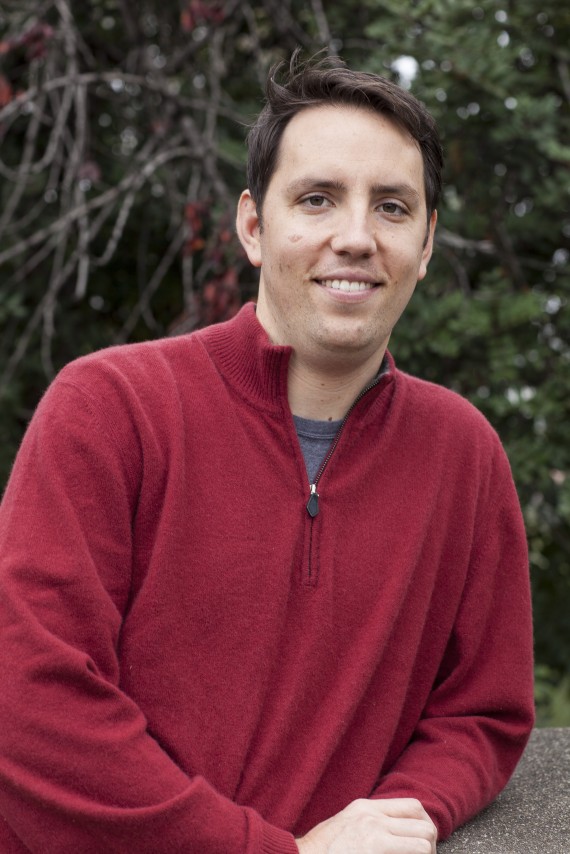 I am Beau Crosetto and this is my  blog. It is committed to releasing the Apostolic, Prophetic, and Evangelistic leaders in our church so the Kingdom of God can grow properly and healthily in the world.
I am an apostolic evangelist and just moved with my family to the Los Angeles area to start a ministry reaching specifically fraternity and sorority students with Greek InterVarsity. We are also newly planting a church called Vineyard Underground with James Choung.
In my free time I am writing an evangelism book that is being published by InterVarsity Press. The book is about engaging the awkward moments that come when sharing our faith and how to push through them to see God move. It is my absolute passion to connect people with Jesus and to train Christians how to boldly share their faith.
Ephesians 4
I believe that Ephesians 4 is telling us the truth when it says that Christ gave some to be apostles, prophets, evangelists, shepherds, and teachers. But the problem is almost every leader in the western church is called a shepherd/pastor or teacher. What happened to the other three roles? This blog is all about activating those other three roles by giving language, stories and teaching about them.
Too many people who are A, P, or E gifted are walking away from their calling because often the only option they have in ministry is to pastor a church or run a small group. But these types of leaders want to go catalyze new things and get out of the box. This blog will inspire them.
(You can read more about what we believe here)
I hope you subscribe and stay connected with us as we will post between 3-5 days a week.
Here are a few of the most popular posts to get you started:
Many Writers
As I said, this is my personal blog, but I have also invited other writers to write in this space with me regularly. You can find their bios on the sidebar just to the right. The two main people helping me dream this site up are Jon Hietbrink, and Eric Rafferty. They are grad school buddies, and we dreamed up "Release the A.P.E." together one day at lunch after an Alan Hirsch class! I have invited them and others into this venture with me because I believe doing things in community is best, and I also believe we have a very important message for the church and young leaders. We need all the voices we can get and a diversity of them as well. We hope to have those diversity of voices here for you! Again, you can read about all the writers in the sidebar and follow their links to more about them
[You can read all of the different writer's stories here]
If you want to read more about what we as writers believe and what kind of theology is behind this blog, check out our beliefs here
My Family
I am married to Kristina Crosetto, and we have two great kids, Noah (3) and Sophia (14mo). One great thing about our marriage is that we get to minister alot together, and in the last few years we have even starting speaking together more on stage. It has been a blast!
www.thecrosettos.com
Please check out our website for the following
Feel free to contact me via the sidebar (tweet at me, FB me) or use the contact form below. Ask any question or submit a topic request!
My story as an A.P.E.
I did not grow up in a Christian home, and did not come into a church on purpose until right before college, I grew up in the Seattle area with loving parents, but we never talked about God. It was just a missing subject in my household. Because of a golf scholarship (Yes I kicked butt at golf) I went to school at the University of San Diego in 2001. It was here, through the ministry of InterVarsity, that I came to faith in Jesus my freshman year!
It was at this same time, I became a flaming evangelist. I could not stop talking about Jesus. I was able to see my dad come to faith immediately and then my sister the next year and a few other family members years after. I also catalyzed my dorm floor regularly to go to church, study the bible and get to InterVarsity. I was a total evangelist from day one of my conversion to Christ and to this day I have seen hundreds commit to Jesus. I love sharing the faith!
But I was also a trouble maker to the status quo. I didn't fit in the Christian box. I didn't do things the way "proper" Christians did. I challenged people regularly in their belief. I prayed for and pushed leaders for more vision and growth. I got called into the Catholic Priest's office on campus for hanging a MASSIVE Billy Graham sign off my dorm building during a crusade. I was loud, proud, and out there for Jesus. I was compelling, effective, and at the same time obnoxious, and sometimes immature. Thank God I had great mentors and a soft heart.
Since that freshmen year, through the Holy Spirits guidance and great mentoring especially from Chris Nichols (now the Regional Director for InterVarsity in New England), I was able to develop into an effective leader and minister for Christ. For the previous 7 years before my recent move to LA, I had been leading the InterVarsity ministry at San Diego State University growing that chapter and starting dorm ministry, Greek ministry, and many other things on the fringe of campus. God also used me and the team to raise up many faithful A.P.E. leaders on campus during that time.
Now I am in a new season of planting ministry in Los Angeles and although I have learned alot and have many skills and tools under my belt, I am pretty much starting over. New city, new campuses, and now one year of ministry under our belt. I am stepping out once again with my wife Kristina and our two kids, Noah (3) and Sophia (14mo), to catalyze a movement for God. This is what A.P.E leaders do.
One very fun thing about moving to LA to start this ministry is that I get to see one of my main disciples, Nick Kwok step up in greater ways for Jesus. He came to faith in Jesus during college at San Diego State through Greek InterVarsity while I was there on staff (I had been there the previous seven years before just moving to LA). Now Nick has moved to LA to start Greek InterVarsity with me and Kristina. He will be at UCLA planting a Greek chapter on campus. It is truly a joy to see people you lead and disciple, stepping up and out for Jesus! It is awesome to see one guy take my place and the other go forward with me to take new ground! They get the A.P.E. vision.
More recently, I can thank the missional church movement and Alan Hirsch through his books, Dave Ferguson through books and mentoring and Dr. Rick Richardson through the awesome Masters Degree he has put together at Wheaton College. They have truly helped me take my next steps to become the leader God has made me to be. These three guys in particular have really unleashed the A.P.E. in me over the last year in a unique way. I feel for the first time I have language to explain and interpret what I have felt for 10 years as a Christian…the apostolic vocation. But it wasn't until this last year, that I was affirmed in and given language for the apostolic. My passion to create this blog comes from this great joy, as well as frustration over the lack of clarity surrounding the Apostolic vocation. Let alone the Prophetic and Evangelistic.
I am born to live on the fringe, start new things, challenge the status quo and do church and mission for Jesus differently. I just don't fit in the traditional church box, doing things the same old way even when they aren't working!
If you have any of that stirring in you, this is the blog for you! You just might be an A.P.E. and didn't know it!
If you subscribe to this blog, you will be able to receive these unique viewpoints right in your reader or email and not miss a beat! Join us
Disclaimer
This is Beau's personal blog and many other writers comment. The opinions we express here do not necessarily represent those of InterVarsity Christian Fellowship, or specific churches or denominations. The information I provide is on an as-is basis. I make no representations as to accuracy, completeness, currentness, suitability, or validity of any information on this blog and will not be liable for any errors, omissions, or delays in this information or any losses, injuries, or damages arising from its use.